Scroll mouse to zoom in or zoom out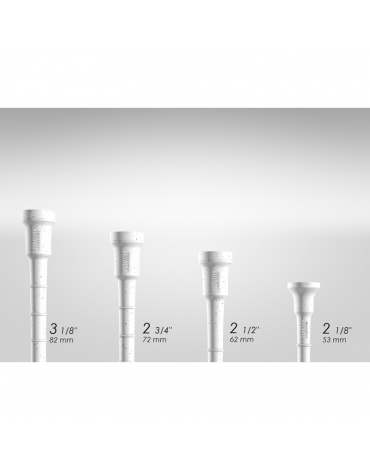 Lignum Tee biodégradables en 53-62-72-82mm
Lignum tees offer a system of adjustment allowing to perfectly adjust its height according to your blow and your golf club.
Made in microwood, Lignum tees are biodegradable and offer a very good shelf life.
Available in 2 colors and 4 sizes.
Sold in bags of 12 Tees.
The LIGNUM tee is made of tree resin, natural glue and small wood particles.
These elements are reduced in microparticles and are injected into a mold to create the famous LIGNUM tee.
The unique production process and the use of high quality elements make the Lignum tee a more durable and biodegradable product.
The flexibility of the LIGNUM tee increases the speed of the ball by 20% during tee shots compared to a tee of wood or plastic.
The graduations on the tee help control the height of the golf ball to always hit accurately. The innovative materials that make up the LIGNUM tee offer greater durability, more flexibility and no damage to the equipment used for turf maintenance.
Details: 
Pack of 12 tees
biodegradable
4 sizes: 53mm - 62mm - 72mm - 82mm
White and multicolored