Scroll mouse to zoom in or zoom out
Infinity electric trolley DHC black
The flagship of the Infinity range
The Infinity DHC is the flagship of the range. Its DHC (Down hill control) function allows golfers to control the speed of their trolley when they are downhill. The DHC model also features a parking brake to prevent any inconvenience on the vallonés.La Infinity DHC benefits from all the features of the Plus model with its widescreen.
Umbrella holder and scorecard holder included.
Designed in the United Kingdom and launched in France in 2017, the Infinity plus DHC is a new product but totally reliable given the history of the brand.
Constructed from the proven Infinity model, the Infinity Plus DHC version features a large screen on the handle indicating any type of information such as distance traveled, elapsed time, battery level etc ...
Thiese informations can be useful on a golf course.
* Quick-release clutch wheels with notched tires for better grip
* Quick adjustment system for the front wheel
* Silent motor of 200 W
* Warranty: 2 years for the entire cart
* Weight: 8.5 kg
* Folded size: 81 x 54 x 33.3 cm
* 2 colors available: Black or White
It is equipped with an engine brake that will help you to hold the truck downhill and a foot parking brake very useful to stop the truck sloping.This parking brake will facilitate the game because your truck can be immobilized whatever the altitude difference.
Very light with its 8.5 kilos, it is equipped with a very compact lithium battery, which will allow you to make 27 holes with the same load.
Lithium Ion battery with a capacity of 13.2 Ah for 14.8 volts. This battery allows to perform 27 holes with a refill.
This battery has a small footprint for dimensions of 13 x 9 x 8 cm.
Wide screen indicating:
Time / Play Time / Lost Ball Stopwatch / Battery Level / VRAP Setting Countdown / Distance Calculation.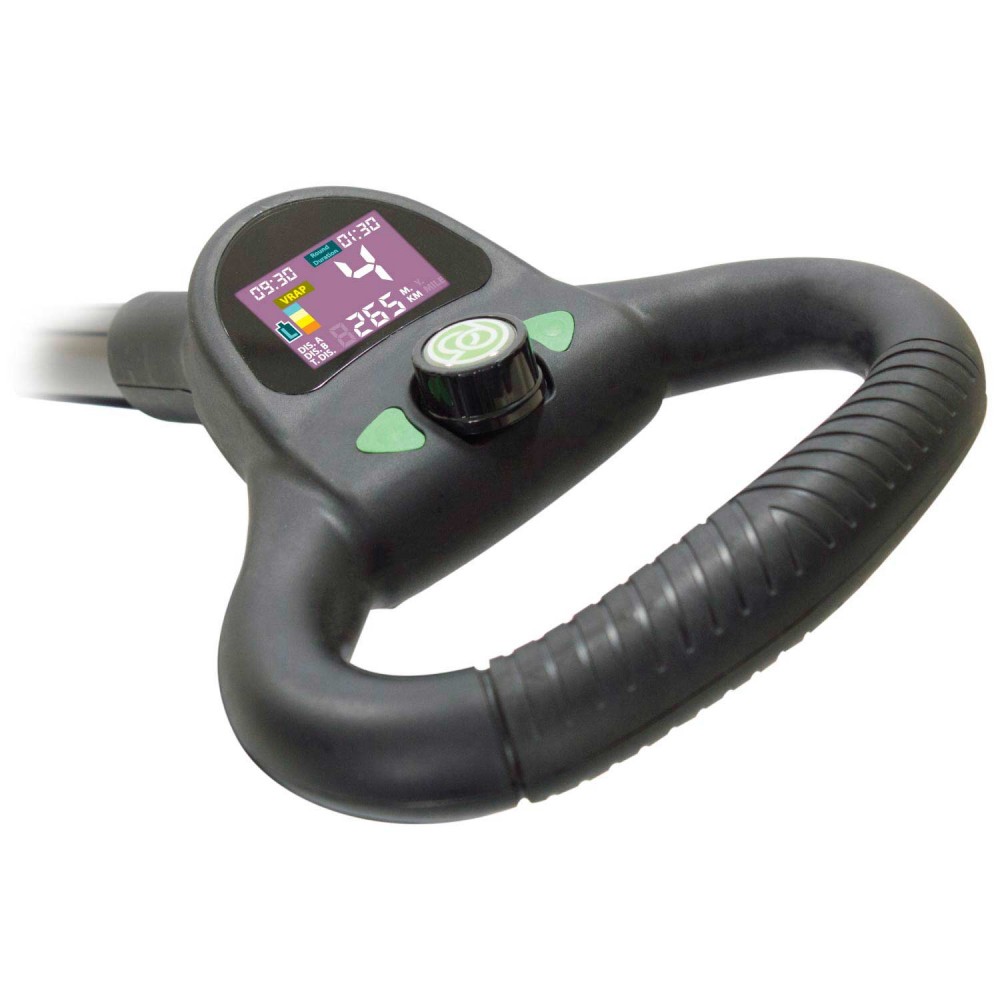 Infinity DHC trolley handle:
Simple, elegant with a touch and a pleasant grip
LED display of speed for clarity
VRAP Distance Control
Golf Bag Holders
Adherence adequate for golf bag
Anti-rotation system
Anti-friction system of the golf bag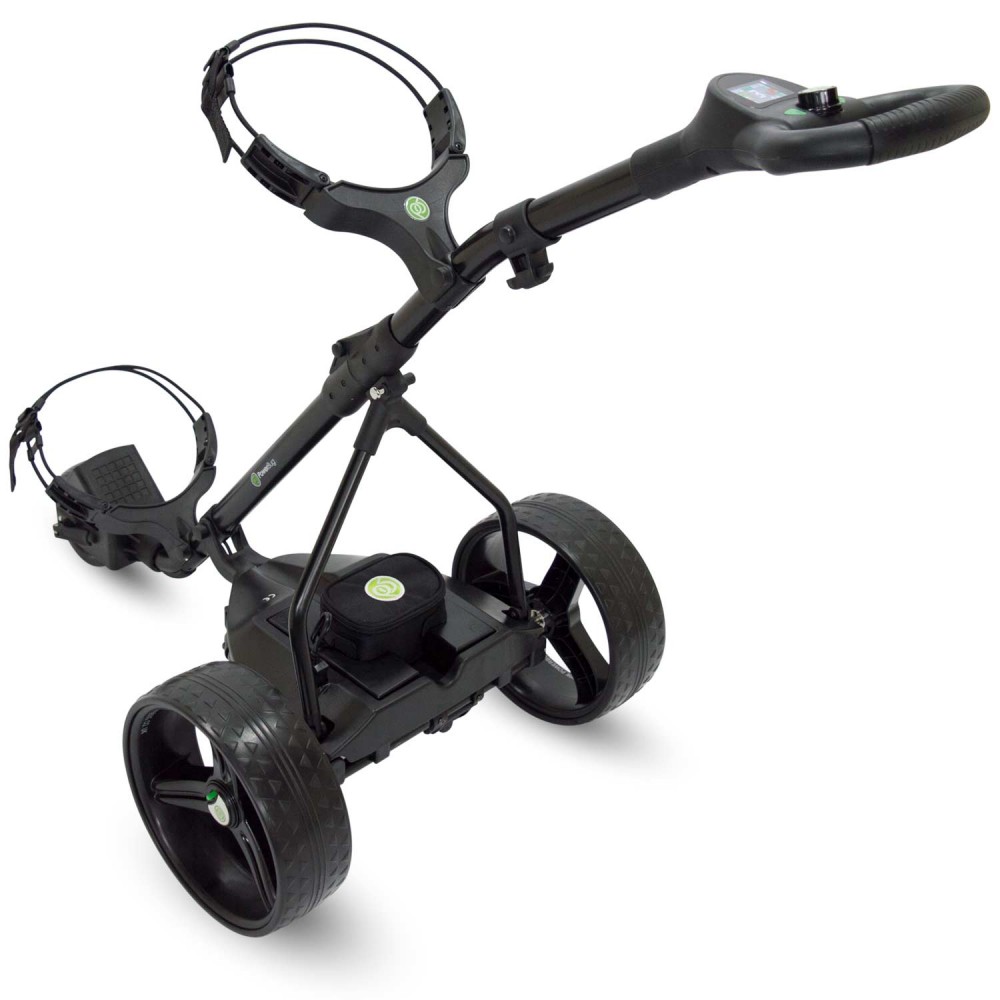 Folding system
Simple operation
Adjustable height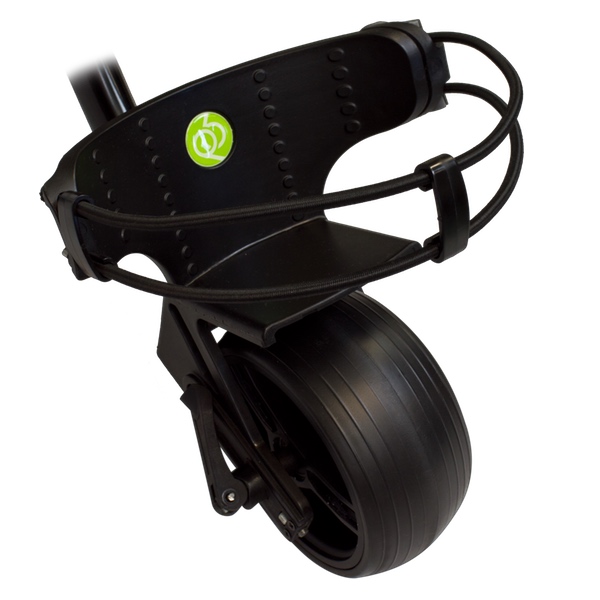 Wheels & tires
 Design inspired by the automotive industry
 High traction tires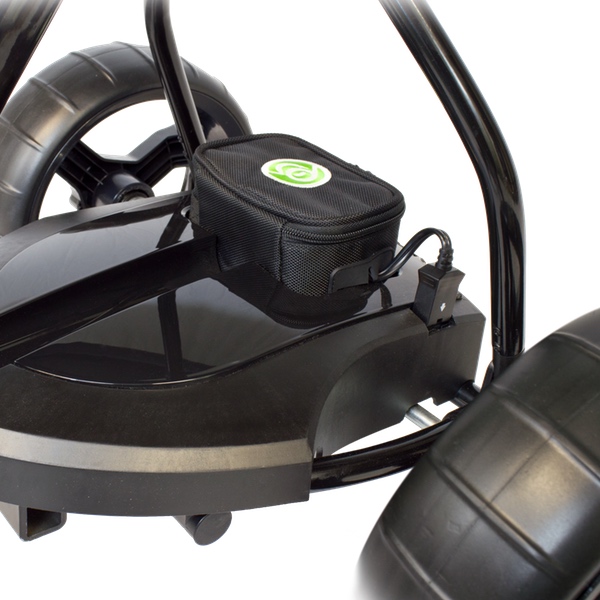 Battery holder
Elegant design
Perfectly maintained battery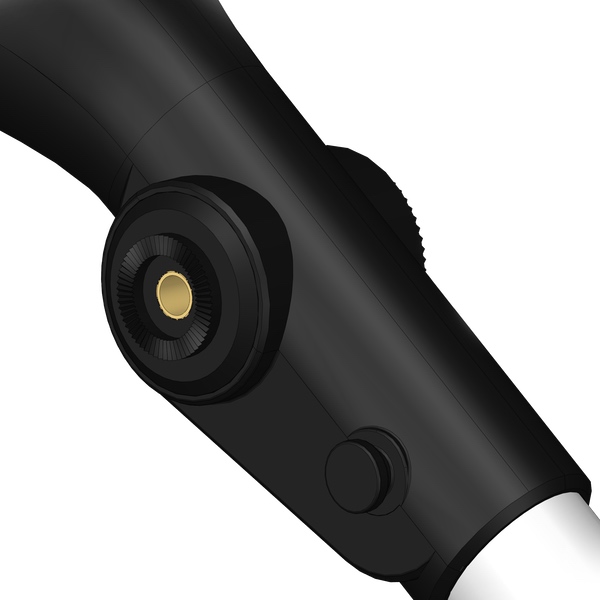 Accessories
Integrated grip system in the handle
Reinforced and equipped
Holds up to 4 accessories (card holder, umbrella holder, optional drink holder, optional GPS door)
Guarantees
Battery and trolley are covered by a 2-year warranty