Golf Pride Full-Cord Grips: What are they and why play them ?
Published : 04/20/2022 | Categories : Statement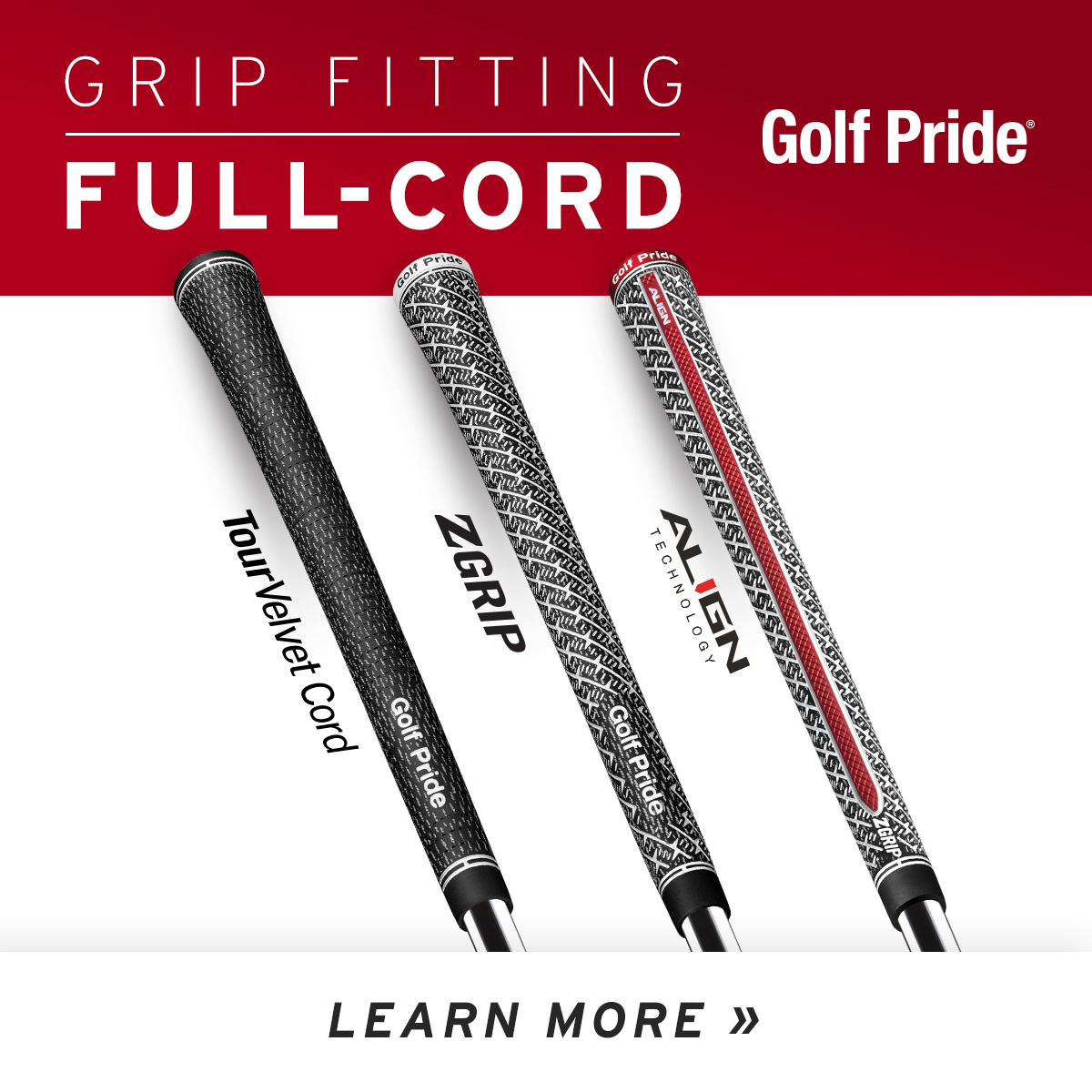 Grips can often be an overlooked piece of equipment in your bag, but don't underestimate the impact of being well connected to your club. 
Here, we will focus on one grip category that's a favorite across all golfer types and skill levels. The cord grip.
WHAT IS A CORD GRIP?
The cord is made up of the small cotton fibers weaving throughout the grip to repel moisture away from the rubber and reduce slippage. It's ideal for players who experience hand sweat or play in all conditions where water may impact the traction between hand and grip. 

WHY PLAY A CORD GRIP?
Whether you play in humid conditions and your hands sweat or you won't let a little rain stop you from your career round, cord grips are the ideal choice for wet conditions. The interwoven cotton fibers help repel water away from your hands to maintain a secure hold. 
CORD GRIP FEEL: FIRM
Some golfers may choose the cord grips not only for the all-weather playability but for the firm feel. The firmer rubber produces more feedback in the hands which is a preference of many players so they can instantly feel the ball off the clubface and gauge if the ball impact was in the sweet spot. 
Add a comment